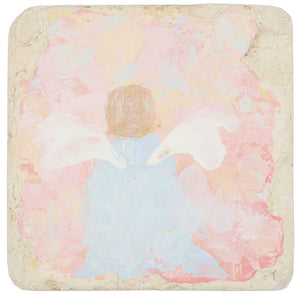 Twelve Stone Art My Comforter Stone (4 x 4 x 1")
Sharing God's Word one stone at a time | Quarried from the mountains east of Ephesus and handcrafted in the U.S.A.
This Little Angel is a reminder that Jesus is our constant Comforter.
And I will ask the Father, and He shall give you another Comforter, that He may abide with you forever. - John 14:16
Original hand painted on tumbled marble stone by Gina Davidson.