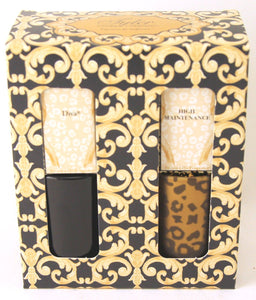 Tyler™ Glamorous Votive Gift Set
Includes two of Tylers most popular 15 hour burn time votives and a decorative glass jar holder for each.

DIVA - A warm and complex fragrance overflowing with delicious fruits and rich florals. Rich aromatic chocolate and amber complete this luscious long lasting soothing blend.
High Maintenance - Our #1 fragrance!! Floral, woody blend combined with patchouli and vanilla with a heavy musk undertone! Very sophisticated and truly addictive!!!!!!!