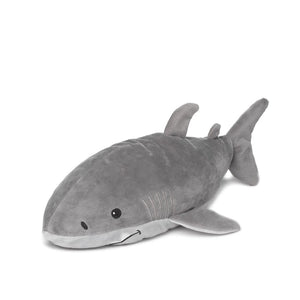 Warmies® - Shark (13")
Warmies® Plush are the world's best-selling heatable soft toys. These super popular adorable designs are not only fun playthings, they provide hours of comfort and are loved by all ages. Warmies® are gently scented with French lavender, known for its wonderful fragrance and calming characteristics. Warmies® are suitable for all ages.
Quick facts
Simply Warm in a Microwave
Soothes, Warms and Comforts
Scented with Real French Lavender
Chill in a Freezer for Cooling Relief
Safe for all Ages
Dimensions: 13"x8"x6"
Weight: 2lbs
Surface wash only with a lightly damp cloth – DO NOT immerse in water, as this will harm filling material.